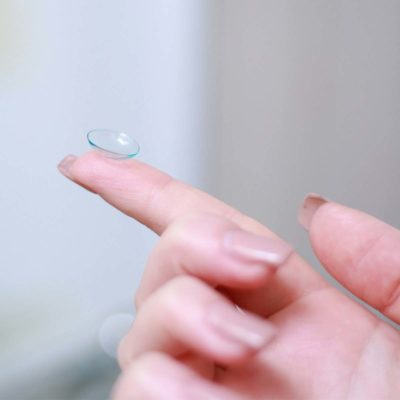 These recommendations are made by the American Academy of Optometry (AAO), American Optometric Association (AOA), British Contact Lenses Association (BCLA), Centers for Disease Control and Prevention (CDC), Centre for Ocular Research & Education (CORE), Contact Lens Institute (CLI), Gas Permeable Lens Institute (GPLI) and many more.
As determined by these organizations, there currently is no scientific evidence that supports contact lens wearers are at an increased risk of contracting COVID-19 compared to glasses wearers.
THE DO'S
DO: WASH YOUR HANDS
Wash your hand before handling contact lenses, inserting contact lenses, and removing contact lenses
Thoroughly wash your hands for at least 20 seconds
Thoroughly dry your hands with an unused towel after washing your hands
Even when not putting contact lenses in or taking contact lenses out, regularly wash your hands. Wash hands especially after being in a public place
DO: REPLACE LENS CASES
Replace cases at least once a month
Each day rinse, wipe dry, and air-dry contact lenses cases
Proper cleaning and replace reduces the risk of contamination and infection
Case care is just as important as the care of the contact lenses themselves
DO: AVOID WATER
Do not use water to clean or rinse contact lenses
Minimize contact with water – avoid using while swimming, hot tubs, and showering
DO: USE DAILY DISPOSABLES
If possible, use daily disposables
The proteins, lipids, calcium, and other substances that occur naturally in your tears create small deposits and build up on reusable lenses over time. In addition, airborne allergens and debris may cause build up, making it all the more important to clean lenses thoroughly and replace them more frequently.
For hard/rigid contact lenses, make sure to rub and rinse well with prescribed multi-purpose solution to avoid build-up
THE DONT'S
DON'T: RE-USE OR TOP-OFF WITH SOLUTIONS
Uses solutions appropriately
Do not reuse old solution to store used lenses
Keep contact lens solution in the original container, do not switch solutions to smaller containers like travel-sized bottles as this does not maintain hygienic precautions
DON'T: SLEEP IN YOUR CONTACT LENSES
Sleeping in contact lenses increases that chance of an eye infection by 6 to 8 times
DON'T: WEAR CONTACT LENSES WHEN ILL
To prevent contact lens infections, avoid using contact lenses when ill, discontinue wear when feeling cold or flu-like symptoms
DON'T: OVER-WEAR
Replace lenses as prescribed – replace daily, every two-weeks, or monthly
Contact lenses and hand hygiene are more important than ever. It is important that no matter your specific eyewear needs – glasses, contact lenses, or no correction at all – you must avoid touching your eyes, eyelids, nose, and mouth with unwashed hands. If you are taking the proper precautions, there is currently no scientific evidence of an added risk for contracting COVID-19 when wearing contact lenses.
As always, we are here to support you and your visual needs. Please reach out if you have any questions.