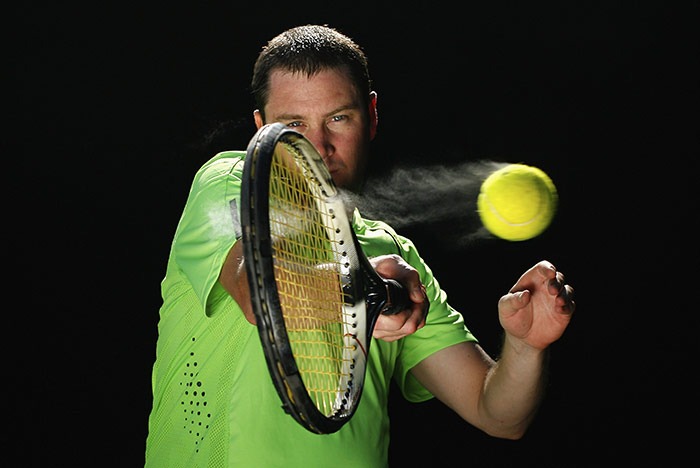 Sports Vision Training
ARE YOU READY TO TAKE YOUR GAME TO THE NEXT LEVEL?
Do you want to improve your hitting?
Would you like to take a few strokes off your golf score?
Do you have too many unforced errors?
Do you play well in practice and then lose it in the game?
Do you feel like you or your child is not playing up to their potential?
ARE YOU READY TO TAKE YOUR GAME TO THE NEXT LEVEL?
We are here to help.
We Can Help You Take Your Game to the Next Level
WHAT IS SPORTS VISION TRAINING?
There is much more to vision than just seeing clearly. Just as you can improve your athletic strength, speed, endurance, and flexibility with special training, you can also improve your visual fitness and accuracy skills with sports vision training.
Sports vision training is a series of sport-specific vision training techniques designed to improve an athlete's entire visual performance.
Sports vision training allows an athlete to unlock his or her fullest potential beyond what could solely be achieved through practice on the field, on the court, or in the weight room. You can learn how to improve your concentration, judge the distance of targets more accurately, as well as practice visualization to keep you calm and focused.
These are components of the visual system that our team will both evaluate and train as needed for your specific sport:
Dynamic Visual Acuity: ability to see objects clearly while they are in motion
Tracking: "Keeping your eyes on the ball" along with tracking multiple objects simultaneously
Binocular Coordination/Eye Teaming: Both eyes working together and efficiently at all distances, even under high speed and physically stressful conditions
Depth Perception: Judging relative distance between targets quickly and correctly
Visual Focus: Quickly shifting focus to and from a target at any distance and keeping it clear
Eye-Hand-Body Coordination: Responding to visual stimuli with appropriate use of the hands, feet, or body
Peripheral Awareness: Ability to react and adapt according to "side" vision; ability to see people and objects "out of the corner of your eye"
Central-Peripheral Integration: Following the ball while simultaneously being aware of other players on the field
Speed of Processing: Cognitively interpret and react quickly and efficiently to changes in the game
Visualization: The ability to mentally picture or imagine your game, plays, or planning future action
All sports are different and therefore visual demands can greatly vary. Your Doctor of Optometry can assess your visual system and recommend the proper eyeglasses or contact lenses, as well as design a unique sports vision training program to maximize your visual performance for your specific sport.
WHO IS SPORTS VISION TRAINING FOR?
Sports Vision Training is for any athlete wanting to take their game to the next level. Whether you are a little leaguer, a professional athlete, or a recreationally competitive adult, an individualized sports vision training program can help you gain a dynamic edge on the competition.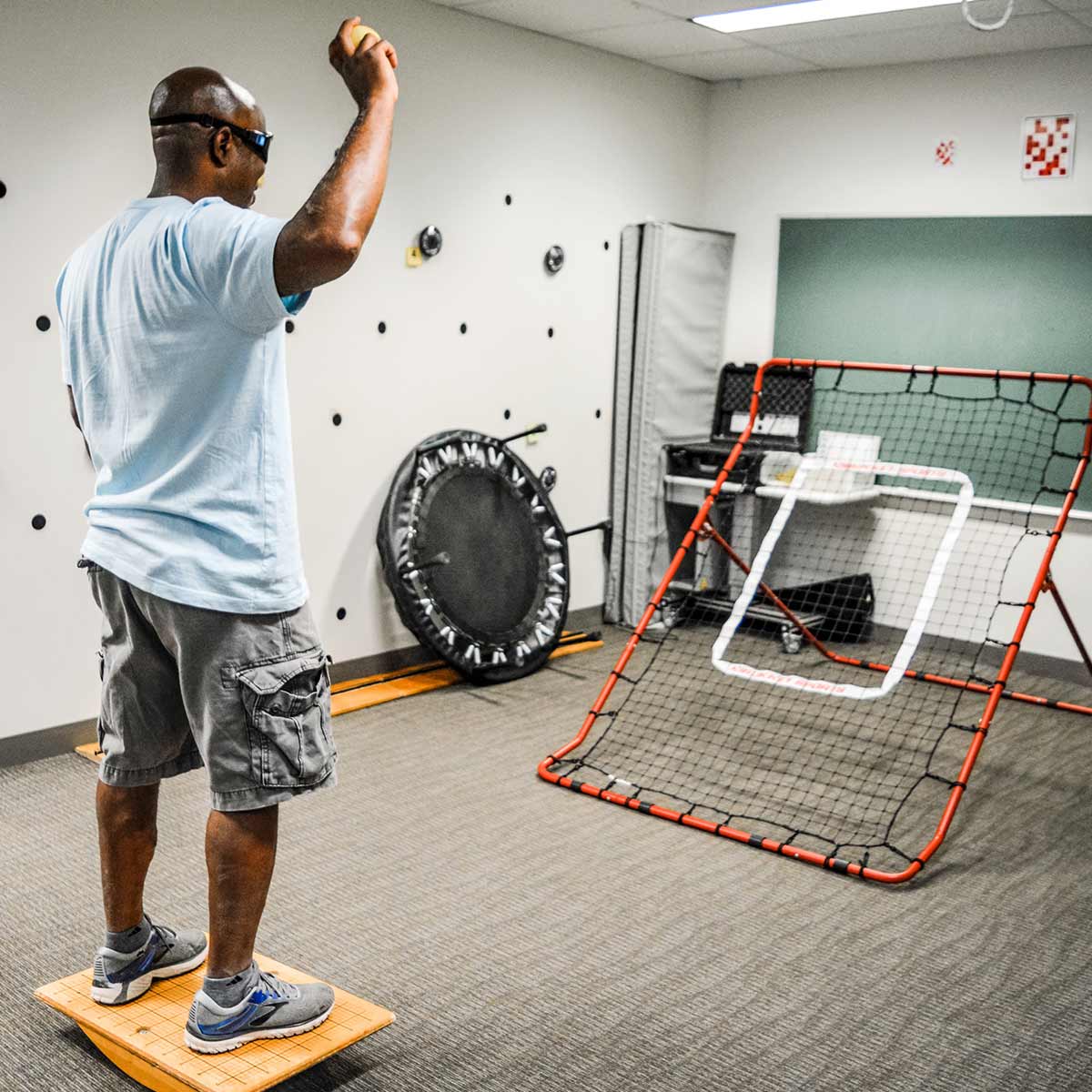 WHAT IS THE SPORTS VISION EVALUATION?
The Sports Vision Evaluation first begins with your Comprehensive Eye Exam with one of our Optometrists. This initial exam will include assessment of acuity, eye teaming, depth perception, visual focusing skills, tracking, and more.
After your initial comprehensive exam, you will see one of the Sports Vision Directors to complete the Sports Vision Evaluation. During this evaluation, we will continue assessing some skills covered in your initial comprehensive exam but will place an emphasis on your specific sport. We will also assess critical skills such as:
Visual-Motor Integration
Peripheral Awareness
Central-Peripheral Integration
Visual Memory
Reaction Time
Speed of Processing
And many other skills necessary for athletic success.
Visual-Motor Integration
Peripheral Awareness
Central-Peripheral Integration
Visual Memory
Reaction Time
Speed of Processing
And many other skills necessary for athletic success.
Following your Sports Vision Evaluation, we will discuss findings from your exam, the Sports Vision Evaluation, and will recommend a training program based on your goals and skills. During this consultation following your evaluation, we are happy to answer any and all questions you may have.
Sports Vision Training is not just training eyes. It is a neurological re-wiring of the brain that syncs the entire visual system with the rest of the body. Sports require a unique blend of physical ability, mental ability, and sensory processing. Maximizing one's vision can make the difference between a good and a great player.
Train Your Vision and Visual Brain to Get the Winning Edge
50 Tips to Improve Your Sports Performance Book
A SEE IT. SAY IT. DO IT!® BOOK
Elite athletes train their vision and visual brains to get the winning edge — and you can, too. Written by Dr. Lynn Hellerstein, 50 Tips to Improve Your Sports Performance is for all ages and abilities, the exercises in 50 Tips will "tip over" the barriers holding you back to improve your sports performance.
Toss a copy of 50 Tips into your sports bag, head out to the gym or field, and put these gems to work for you, whatever your sport:
Build the 15 vision-related skills key to great performance.
Refine eye-mind-body coordination.
Learn to use the SEE IT. SAY IT. DO IT!® process to boost confidence and competitive edge.
Prevent sports vision injuries.
For individuals of all ages: kids, weekend warriors, serious athletes, parents, coaches, and teams.