Our Team
Our doctors, opticians, therapists, and staff dedicate each and every day to helping our patients obtain happy and healthy vision to #seebeyond2020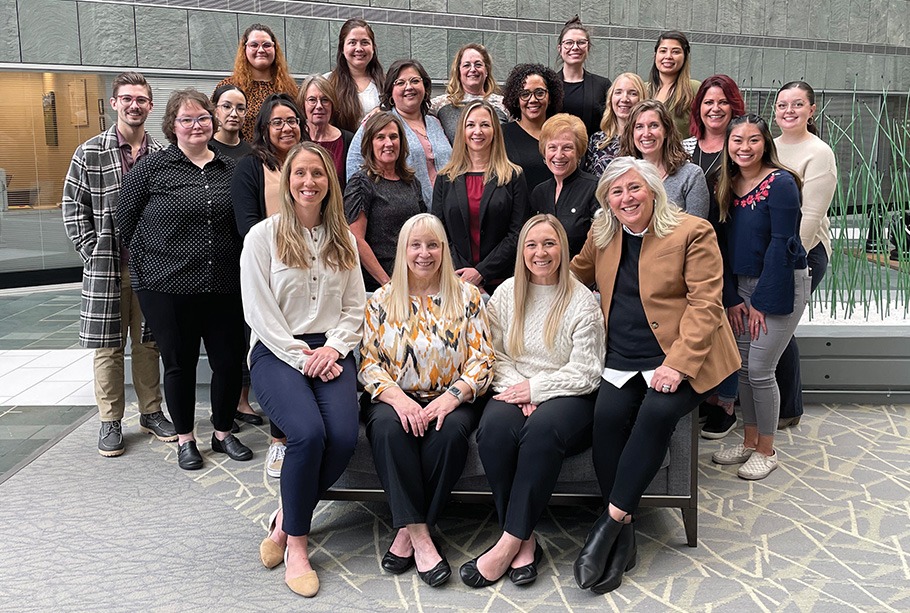 Lynn Hellerstein, O.D., FCOVD, FAAO (Co-founder)
Lynn Hellerstein, O.D., FCOVD, FAAO is a developmental optometrist & co-owner of Hellerstein & Brenner Vision Center, P.C. For more than 40 years, Dr. Hellerstein has treated children/adults with learning & reading deficits, visual processing disorders, or brain injuries. She has inspired thousands of individuals to improve their vision & enhance their school/work success, sports performance, & confidence. An international speaker & author of the award-winning book series, See It. Say It. Do It!, Dr. Hellerstein is also an adjunct faculty member at 5 optometry schools, & past-president of the COVD. She loves her time with her two daughters & four grandkids.
Vision expert and author of See It. Say It. Do It!, The Parent's & Teachers Guide to Creating Successful Students & Confident Kids. This speaking video discusses the newest vision & visualization strategies based on more than 35 years of experience in optometric vision therapy.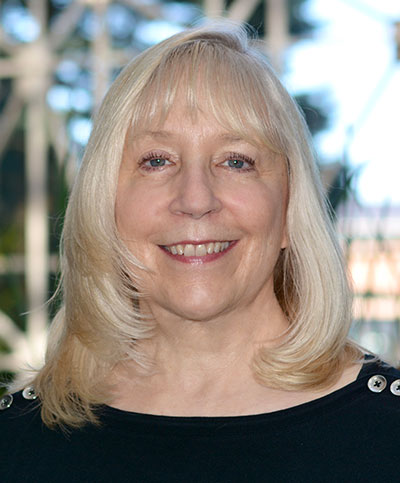 Tricia Brenner, O.D. (Co-founder)
Tricia Brenner, O.D., a Denver native, graduated from Colorado State University with a degree in microbiology. She then graduated with distinction from Pacific University College of Optometry. Dr. Brenner is interested in preventive vision care for both adults and children. She specializes in contact lens care, especially the "difficult-to-fit" patient. She is an adjunct professor at Pennsylvania College of Optometry and Illinois College of Optometry. Dr. Brenner is an active member in the Colorado Optometric Association (COA) and has held a number of offices within the organization.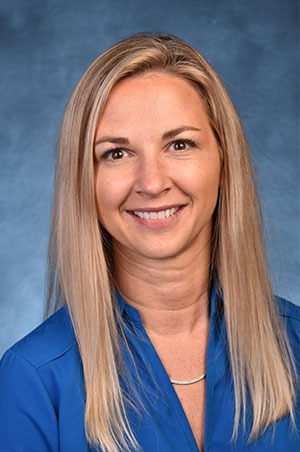 Sara Grell, OD
Dr. Sara Grell grew up in Lincoln, NE. She is a graduate of Nebraska Wesleyan University and earned her Doctorate of Optometry from the Pennsylvania College of Optometry. During her last year of optometry school, Dr. Grell was an intern at Hellerstein & Brenner Vision Center, P.C. (HBVC), she then decided to stay in Colorado and make it her home. After working in an ophthalmology practice for several years, she decided to return to HBVC to provide primary eye care where she enjoys preventative, diagnostic, and therapeutic eye care. Dr. Grell is a past President of Denver Metro Optometric Society and served a two year term on the Board of Trustees and is still active on several other committees for the Colorado Optometric Association. She is also a member of the American Optometric Association. In addition, she is a volunteer for Von's Vision, Project McManus, and hosts an annual fundraiser for the ALS Rocky Mountain Chapter.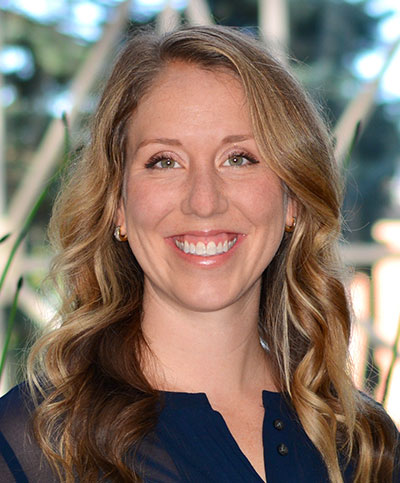 Amy Elsila, OD (Developmental Optometrist)
Dr. Amy Elsila, a Florida native, earned her undergraduate degree in Biology from Stetson University. She then graduated with honors from the University of Houston College of Optometry. Dr. Amy enjoys practicing full scope preventative optometry and is most passionate about working with pediatric patients, particularly those with binocular vision and visual perceptual difficulties. Over the years she has developed an interest and specialty in treating patients with visual symptoms who have suffered from concussion or other traumatic brain injuries. Her biggest joy in practice is seeing her patients' vision and lives transformed through therapeutic lenses and vision therapy.
Dr. Amy is a member of the College of Optometrists in Vision Development (COVD) and the Neuro- Optometric Rehabilitation Association (NORA). In addition, she serves on the Mountain States Committee helping to bring a quality continuing education conference to fellow optometrists and technicians. She also finds it very rewarding to work with and mentor fourth year optometry students completing their internships at the practice. While out the office she enjoys hiking, camping, traveling, and dancing.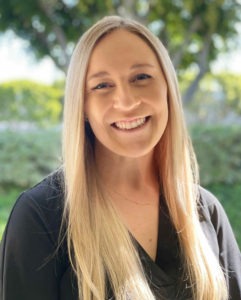 Shelby Riley, OD
Dr. Shelby Riley is a Denver native who earned her undergraduate degree in Integrative Physiology from the University of Colorado, Boulder. She then went on to attend Southern California College of Optometry where she graduated Summa Cum Laude. Dr. Riley was a member of Beta Sigma Kappa Honor Fraternity and was awarded the Dr. William Feinbloom Low Vision Award, the Nick Meneakis Memorial Award for Ocular Pharmacology and the Dr. Frank A. Brazelton Memorial Endowed Scholarship while at SCCO. Upon graduation, she completed her residency training in Ocular Disease, Traumatic Brain Injury, and Low Vision Rehabilitation at VA Long Beach Health Care System. She then worked in private practice in California fitting specialty and therapeutic contacts for those with keratoconus, corneal abnormalities, and severe dry eye.
Dr. Riley finally made her way back to Denver in 2021 and joined Hellerstein and Brenner Vision Center. She is passionate about providing thoughtful and excellent care to her patients with an emphasis on eye health and wellness. Dr. Riley has a particular interest in ocular disease, scleral contact lenses, and mentoring optometry students. She is an active member of the American Academy of Optometry, American Optometric Association, and Colorado Optometric Association. In her free time, she enjoys cooking, baking, watching the Denver Broncos, and playing with her dog, Petey.
Dr. Riley is a second generation Optometrist, as her mother is Dr. Tricia Brenner. Can you see the resemblance?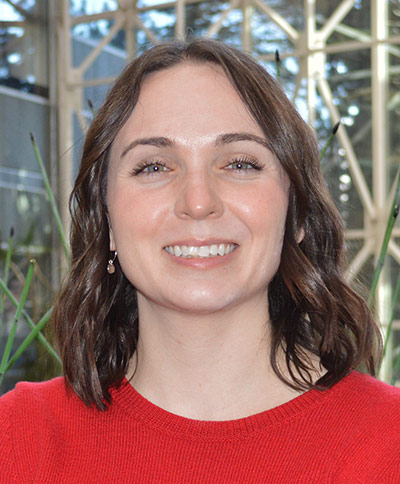 Kyara Farinella, O.D.
Dr. Kyara Farinella grew up in Bakersfield, CA and completed her undergraduate degree in human biology and psychology at the University of California, San Diego. She completed her Doctorate of Optometry degree at Pacific University where she was a member of the Beta Sigma Kappa Honor Fraternity. She continued on to complete a residency in pediatrics, vision therapy, and neuro-rehabilitation at Northwest Vision and Learning Center in Washington. Upon completion of her residency, she moved to Colorado to make it her home. She practices in primary care and has a strong passion for working with pediatrics, binocular dysfunction, and traumatic brain injury patients. Dr. Farinella is a member of the American Optometric Association, College of Vision Development, and the Colorado Optometric Association. Outside of work, she loves spending time with her dog, camping, hiking, and exploring new things.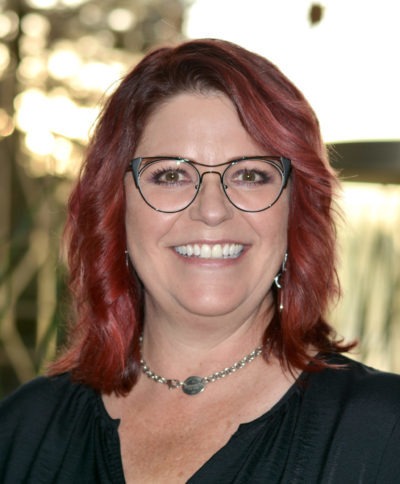 Jenni Thune-Larsen, ABOC
Clinical and Office Managers
Fourth Year Optometry Externs
Our doctors are honored to serve as adjunct faculty at several colleges of optometry around the country. We often have students from these colleges in our office as part of their externship, gaining clinical experience under the direct supervision of our doctors.