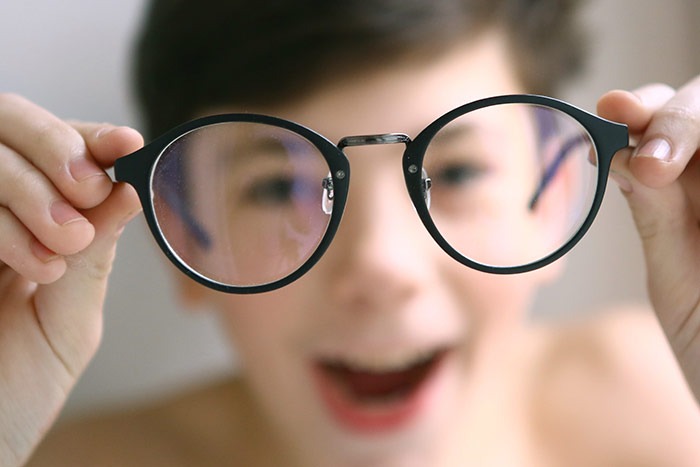 Myopia Control/Corneal Reshaping
Myopia Management (for Children)
WHAT AGE IS ACCEPTABLE FOR CRT WEAR?
Adults and children can use CRT to correct for vision during the day. The added benefit for children is that studies suggest that wearing lenses such as CRT helps to slow or even stop the progression of nearsightedness (myopia).
Patients wear the CRT lenses overnight and remove during the day. The result is clear vision throughout the day for school, recreation, and work. Most patients see complete vision correction within 1-2 weeks with proper overnight wear and care.
WHAT IS CORNEAL RESHAPING THERAPY (CRT)?
CRT is also known as Corneal Refractive Therapy, Orthokeratology, or Ortho-K.
Using a specially designed contact lens, CRT corrects the wearers vision while they sleep. The reshaping of your cornea as a result of the specialty lens is temporary, it is not a permanent change.
WHY IS MYOPIA MANAGEMENT IMPORTANT?
Early myopia intervention can help a child reduce their eye health risks and prevent continual myopic progression.
The 21st century lifestyle, including numerous near activities (computer/tablet/phone use and reading) and lack of outdoor play is contributing to the rapid increase in childhood myopia, according to research. Glasses and contact lenses compensate for a child's blurry distance vision, but they typically do not prevent the continual myopia progression. As a child develops to school age, through late teens, and beyond, myopia often continues and can deteriorate the child's vision.
Scientific studies are showing that myopic patients are more vulnerable to sight-threating diseases and complications.
Increasing myopia increases risk of retinal detachments, glaucoma, cataracts, and macular degeneration.
GOALS OF MYOPIA MANAGEMENT
The goal of myopia management is to slow or even stop the progression of myopia and reduce its impact on a child's life.
WHEN SHOULD MYOPIA MANAGEMENT START
The sooner one begins myopia management control, the more effective the treatment.