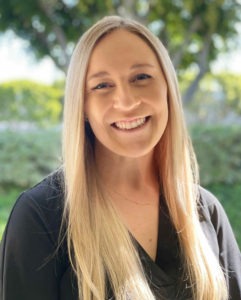 Welcome Dr. Cusick-Riley!
Dr. Cusick-Riley grew up with dreams of a career in optometry.
As a Denver native and avid Broncos fan, her goal since high school at Regis Jesuit was to practice in her home state of Colorado. After achieving her undergraduate degree at CU Boulder, Shelby moved to California for six years, to pursue her optometry degree, complete residency training, and further refine her skills and knowledge.
While in California, Dr. Cusick-Riley also experienced some wonderful changes in her life. She became engaged to her college sweetheart (also a Broncos fan) and adopted a black lab puppy named Petey.
This year her lifelong dream was realized as she was able to move home to Colorado and work beside her Mother and mentor Dr. Tricia Brenner. She looks forward to connecting with her patients and using her expertise to promote visual health within her community.